We are a caring Christian community located in the Lakewood neighborhood. 
Large outdoor playground

Godly Play bible explorations

Individualized instructions

Play Based curriculum

Researched based best practices for early childhood
We are now registering students for 2017-18 classes.
3-4-year-olds
Tu, Th: 9 a.m. – Noon
4-5-year-olds (Full)
M, W, F: 9 a.m. – Noon
Call or e-mail,
360-654-9819 /preschool.faith.lutheran@gmail.com
Teacher/Director
Ms. Jennifer Heim
Welcome to Faith Lutheran Preschool! I have been a preschool teacher for 10 years and have worked with kids in various environments including summer camps, Sunday School, classrooms and education labs. I acknowledge that each child comes to my classroom with different skills and abilities and try to "start where you are and grow from there". Our goals are to create a community that allows for new experiences and helps each other accept that everyone is created as a child of God.
_____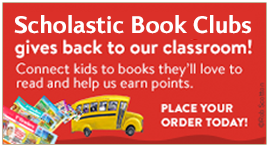 Click here to go to our classroom page.